Learning Resource Centre
The LRC staff are
Mrs Sherriffs - Senior Learning Resource Assistant and
Mrs Radford – Learning Resource Assistant.
What we offer:
In the LRC we manage three individual library areas, in P1-3, P4-7 and Secondary. We also have a wide range of staff resources and parenting materials. We have over 15,000 resources throughout the whole school. We are also able to provide 10 computers, 30 laptops cameras and I-pods to staff and pupils for use in classes across the curriculum.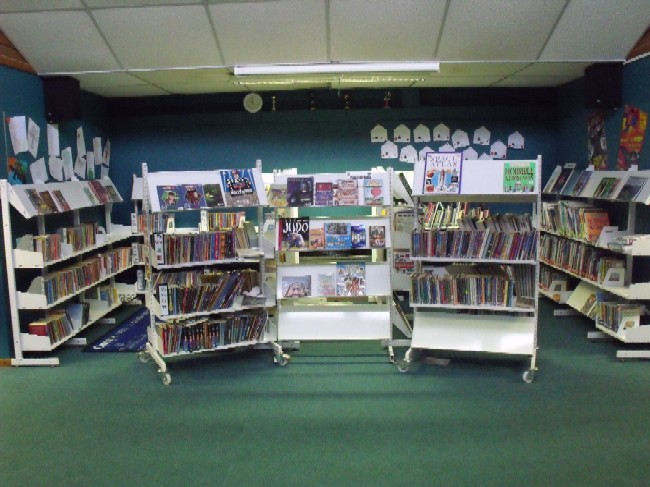 We are considered to be a whole school resource at the centre of Pitlochry High School.
"Staff working in the Library provide high quality support for children's literacy skills and personal development" HM Inspectorate of Education 2008.
The Inspector's Report also noted that, as a particular strength of the school, there was a positive impact by the Library staff on children's confidence and expectations of what they can achieve.
In the primary all pupils are given the chance to borrow books for pleasure on a weekly basis with a member of staff being on hand to help, if necessary, with their selection
S1 to S4 pupils also have a scheduled reading time, through the English Department, as well as an ongoing opportunity to borrow from our vast range of fiction and non fiction stock.
The LRC is open every day from 8.30am, at breaktime, and lunchtime, and we are open until 4.30pm Monday to Thursday.
During these hours the LRC offers pupils:
A quiet place to work
The use of computers and equipment
Fiction and non-fiction books to borrow
A relaxed place to chill
A small careers Library is available to pupils at all times.
In return for this, we ask that pupils abide by the following rules
Use all computer resources appropriately
Return all borrowed items on time
Pay for any lost, damaged or unreturned items
Use the LRC for constructive purposes
Behave in a positive manner in line the LRC guidelines.
All pupils are asked to sign a LRC User Agreement when they are first admitted into S1.In doing so they are agreeing to the LRC code.