P5
Primary 5 news update.
Last term we learned about life in France. The children had the pleasure of working weekly with Mr McKenzie from the secondary department. He came down every Tuesday and taught the children useful language that they can use in the classroom. They also watched videos to learn about life in French schools and from that, they were able to compare and contrast what life is like for French children.
In maths the children learned about 2D and 3D shapes and they enjoyed their shape walk in and around the school where the more eagle eyed pupils spotted hexagons and square bases pyramids in our local environment.
As part of our committee work, the children made posters highlighting the importance of eating healthily and bringing a piece of fruit to school to eat. These posters are still on display in and around the school. To link up with Primary 6, we also promoted bringing our snacks in in reusable tubs. Not only will this reduce litter in the playground but it's much better for our environment as it reduces landfill.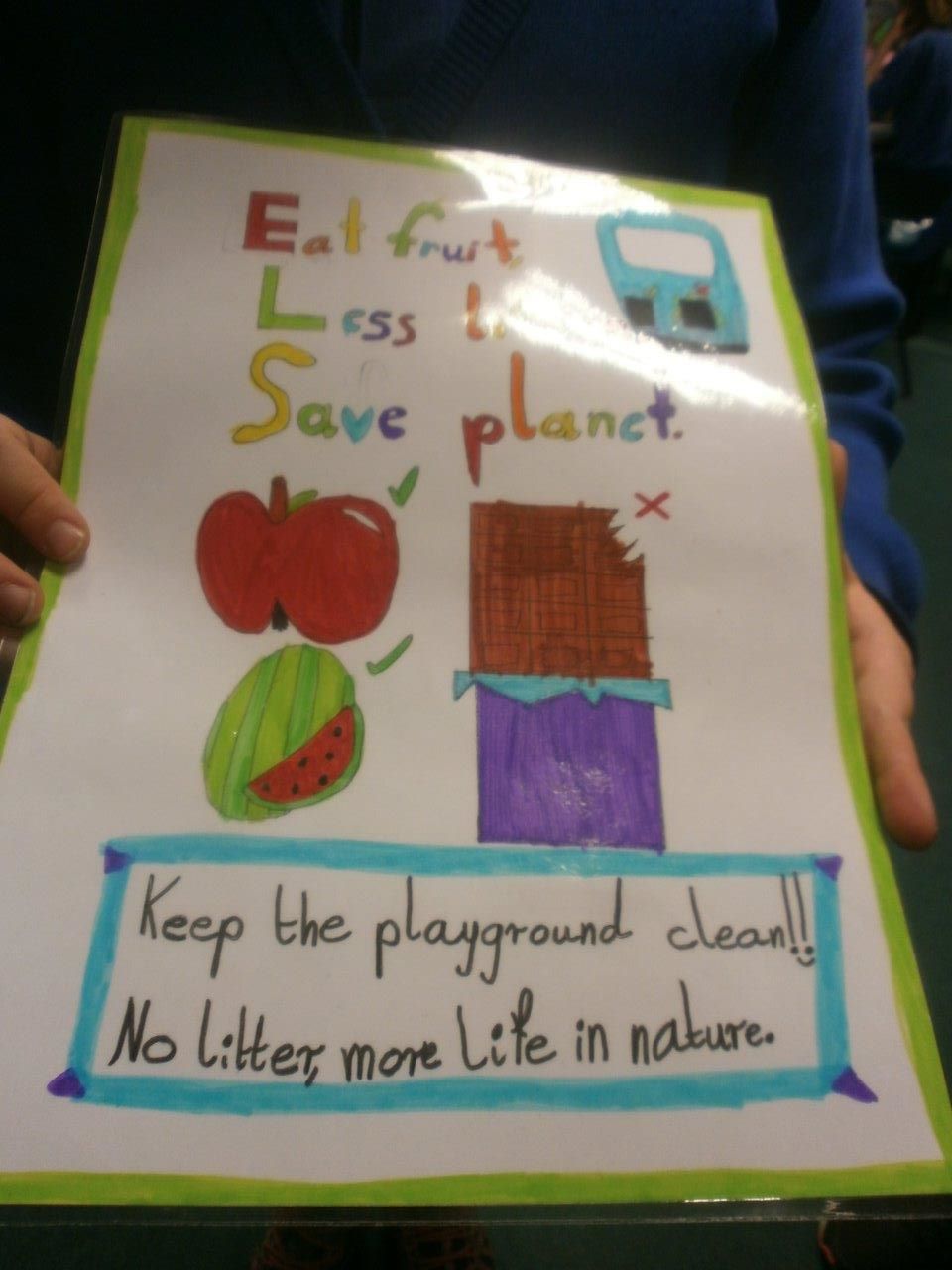 This term we are learning about The Stone Age. Grace brought in flint for us to look at and feel. We've created our own paintings in art and even made our own paint brushes. We will have an opportunity to work on our presenting skills as we will work in cooperative groupings to learn about an aspect about The Stone Age and teach this information to the class. To check up on our listening skills, each group will compile a short quiz.
The children are thoroughly enjoying attending swimming lessons each Friday afternoon in Aberfeldy pool. It's a very, very rushed afternoon, the children work hard for 45 minutes in the water before rushing for the bus back in time for 3:30. Needless to say, the noise level in the bus coming back home is considerably quieter than heading to Aberfeldy!
Here is a selection of photos of our learning.
Don't forget to check TWITTER for any weekly updates too.
Specialist timetable
Art is on a Monday

Library is on a Tuesday

PE is on a Wednesday and Thursday.
Please send your child in with a gym kit on Monday and leave in school until Friday. Gym kit is a white tee shirt, black shorts or joggers and gym shoes
Homework timetable
Spelling in for Monday

Maths in for Tuesday

Reading in for Thursday.
Your child must bring their personal diary each day and a water bottle if possible. Homework will be listed each week in the diary.
Check diaries for letters and return any ASAP if required.