Welcome to Primary 7D
Primary 7 d have been learning about DNA and how this contributes to who we are genetically.
First we randomly chose our chromosome strips, put them in a 'baby gene pool' to determine what features our baby Reebops would have.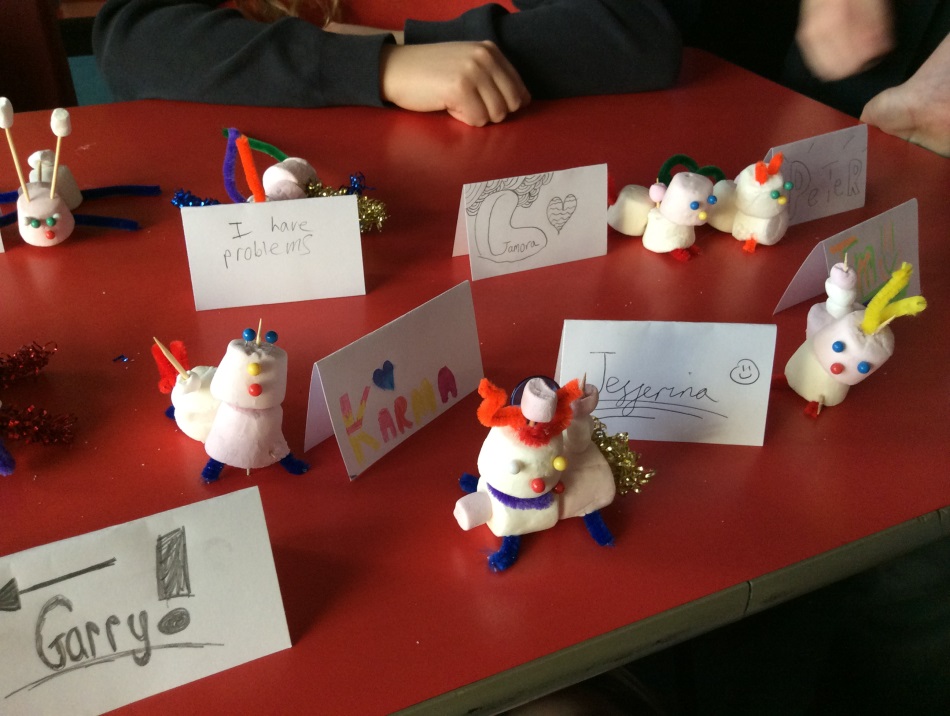 Following this; we made our baby Reebops from marshmallows, pipecleaners and pins.