Green Plan It Challenge
Pitlochry High School Students Praised for Design Talent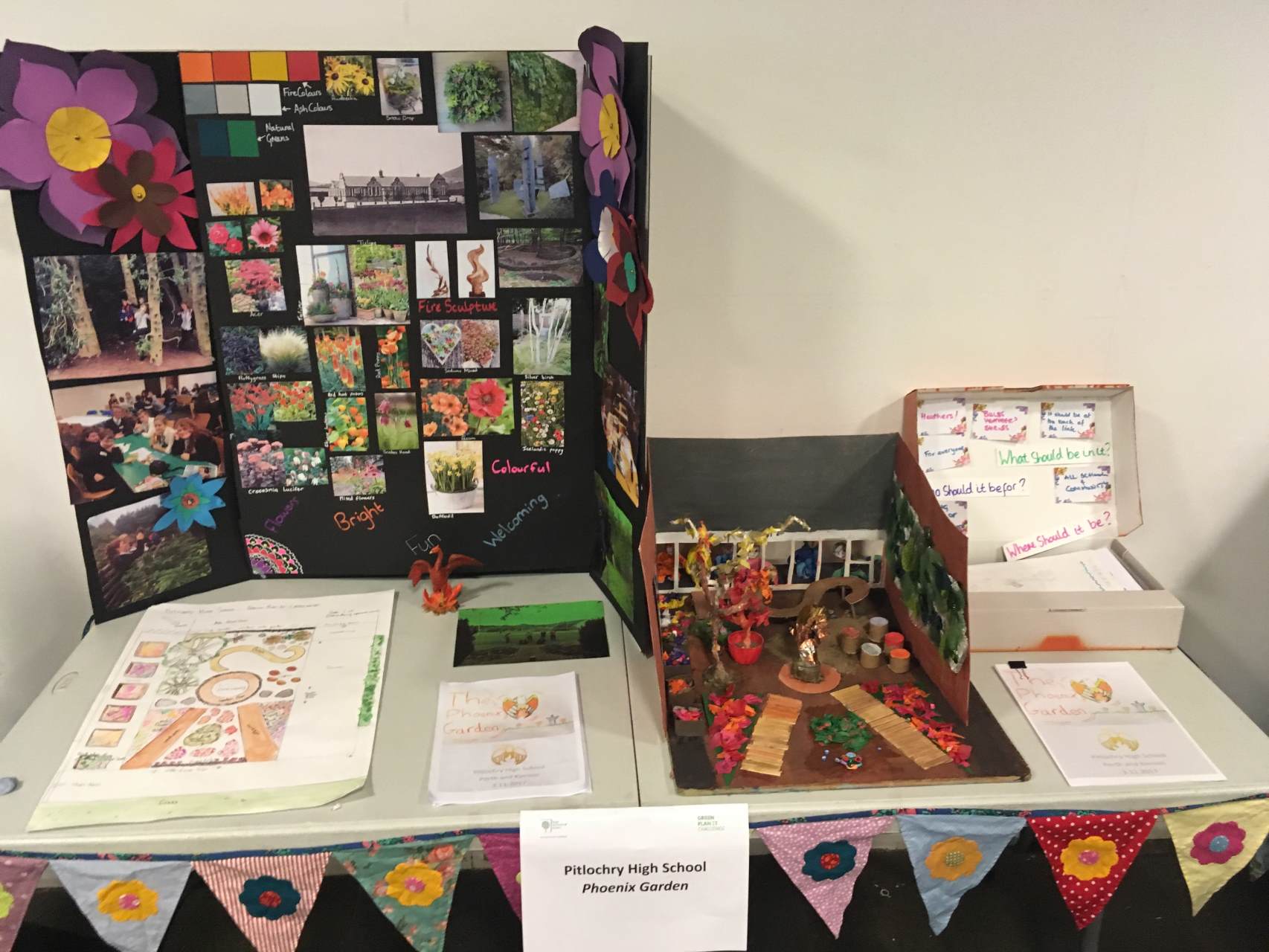 Pitlochry High School students Chandra, Daniel, Jay, Mateusz, Wiktoria and Tom, didn't let the snow deter them when they set out to design a new school garden. Inspired by the school's phoenix logo, they created a fiery design of red, orange and yellow flowers with wildlife-friendly trees and grasses.
The design was created for the Green Plan It Challenge, a nationwide project run by the Royal Horticultural Society with the aim of encouraging young people to think about green spaces in their community.
Twelve Scottish teams took part in the challenge and Pitlochry High School was the only school representing the Highland region. The project began in September with a guided tour of the Royal Botanic Garden, Edinburgh. Over the next ten weeks, the team of six students at Pitlochry High School worked hard at surveying, garden designing and researching suitable plants. With the guidance of their teachers, Miss Barr and Miss McDonald, and their mentor Ruth Howell, they built a detailed 3D model of their garden which they presented to a team of garden experts at the Royal Botanic Garden in early December.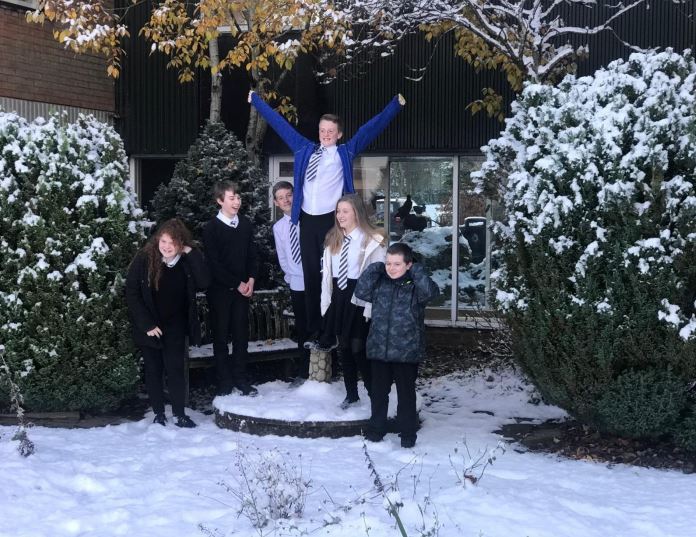 Garden designer and RHS Mentor Ruth Howell said: 'The garden created by Pitlochry High School was amongst the best designs presented at the Royal Botanic Garden. The design displayed tremendous creativity, as well as a practical approach to landscape design. The Pitlochry students impressed the panel with their confident and knowledgeable presentation and it was clear that they worked well as a team. They should be very proud of what they have achieved.'